Pham Hong Thai Villa | Romantic villa with cheap price
Pham Hong Thai villa is one of the warm and romantic villas in Dalat. With romantic creamy white outside, and the interior wooden interior has created a harmonious architectural and space villa. Villa is a favorite stop of many people when coming to Dalat.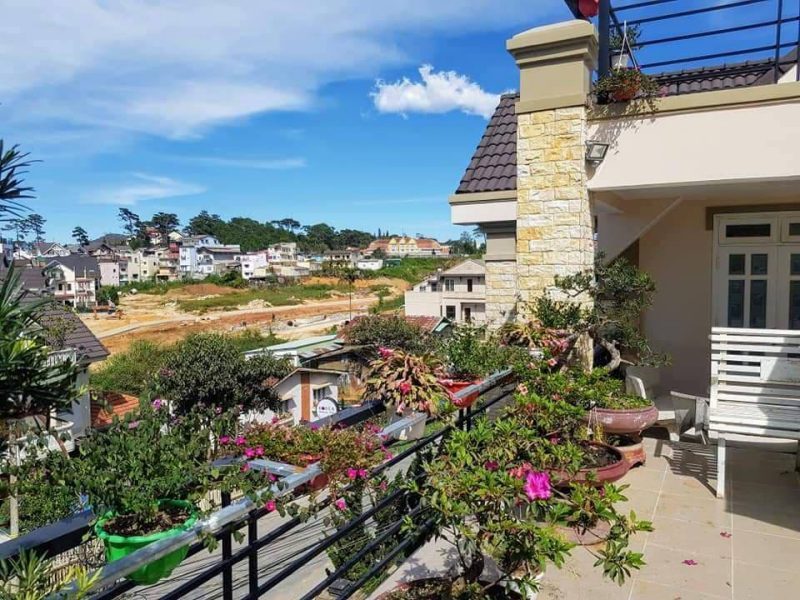 40 villa-biệt thự được thuê nhiều nhất năm 2019 tại Đà Lạt
Top 20 khách sạn 4 sao đẳng cấp của Đà Lạt
Something about Pham Hong Thai villa
Dalat villa is quite near the market – convenient for traveling
Pham Hong Thai villa is quite close to Dalat market, only a few minutes by car or motorbike you can reach the market. In addition, from the villa to tourist places, entertainment or eating areas are very near. No far from the villa, there are tourist spots such as City Flower Garden, Lam Vien Square, Dalat Station, Ho Xuan Huong …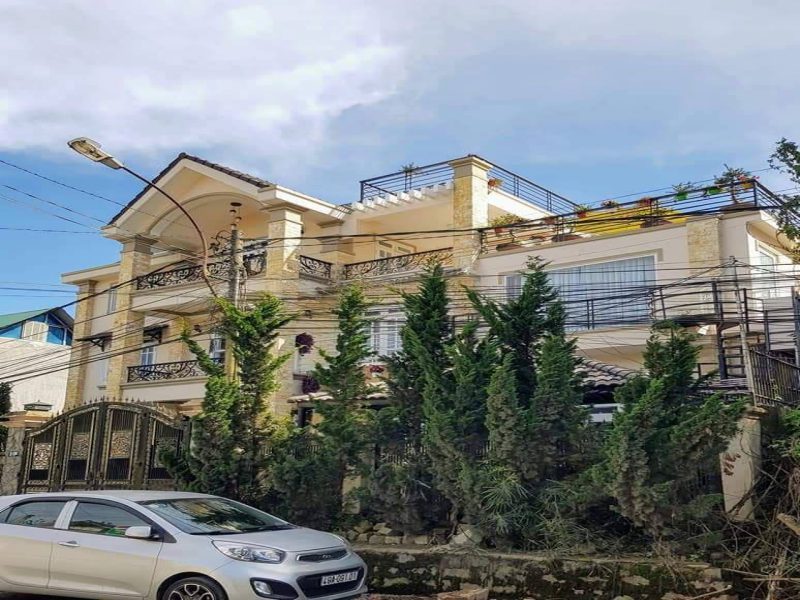 Beautiful and romantic Dalat villa
Pham Hong Thai villa has 6 rooms with 2 beds, and 1 extra room with mattress. Maximum capacity of about 30 people. Inside this cheap Dalat villa has been fully equipped with amenities and facilities. With a spacious living room, luxurious wooden tables and chairs. Beds, furniture, furniture, ceilings are made of wood, creating a warm feeling for the whole house. The villa is available in the refrigerator, microwave …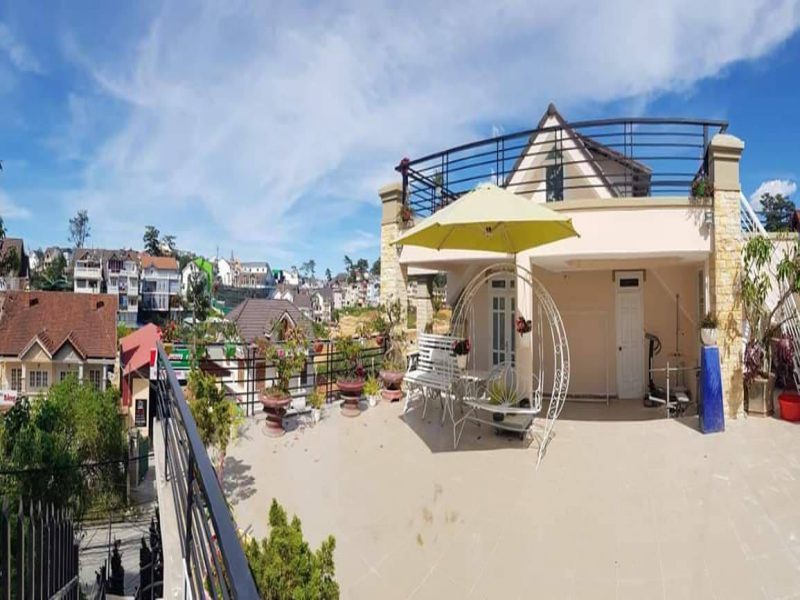 The second floor of Pham Hong Thai villa has a spacious balcony. For young people who like to take photograph, this is an ideal place for creating beautiful pictures. View from the villa is very spacious, looking down is the house interspersed with pine forest. In the evening, you can enjoy the warm cup of tea together, watching the city by night.
Villa has a BBQ yard, a balcony, and a garden terrace.
This short-term villa for rent in Dalat has a large garden yard, parking cars. If you want to organize parties or BBQ outdoors, the villa party will support enthusiastically. In the villa, we have prepared all necessary cooking tools and spices. With friends and relatives organize BBQs in the garden, under the lights is really an interesting experience when you come to Da Lat.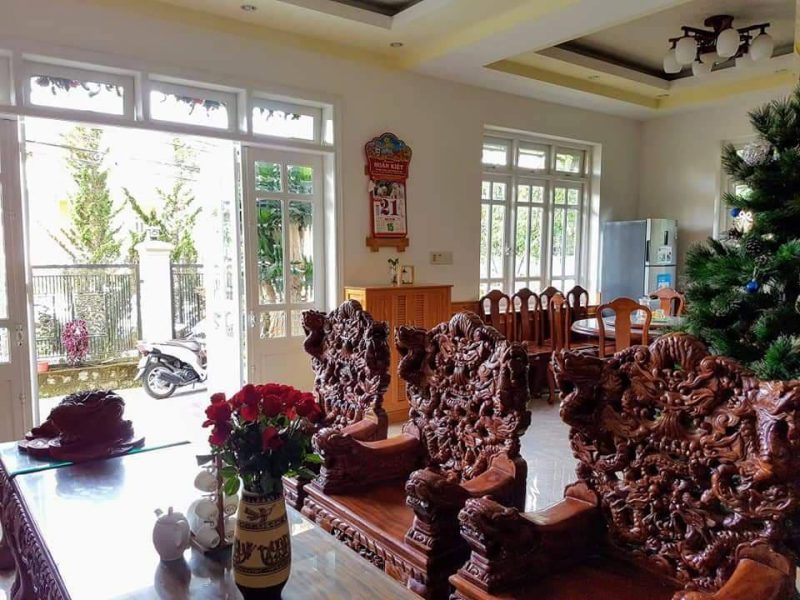 Rent cost by day
This is a Dalat villa for rent with a low price. Contact the hotline or add friend on zalo to get the best counselor.
Contact to rent a villa:
Please contact us early to book the villa and villas for rent with cheap price.
Especially, on weekends, the beautiful villas for rent in Da Lat must be booked very early.
Contact information for renting Dalat villa:
Hotline: 02633918151
Make friends Zalo to see more photos 0936 968151
Gmail: hotel.agotourist@gmail.com
Facebook: fb.com/agotourist
Website: agotourist.com
Top 20 hotel 3 star near Dalat market
Top 10 resort 3-5star close to nature in Dalat
Some photos at Pham Hong Thai villa: