Rose Villa- Luxury and Romantic villa in Dalat
Rose villa is one of the most beautiful and romantic villas for rent in Dalat. With luxurious furniture, and a wide garden area, Rose villa is a favorite place of tourists when coming to this beautiful city.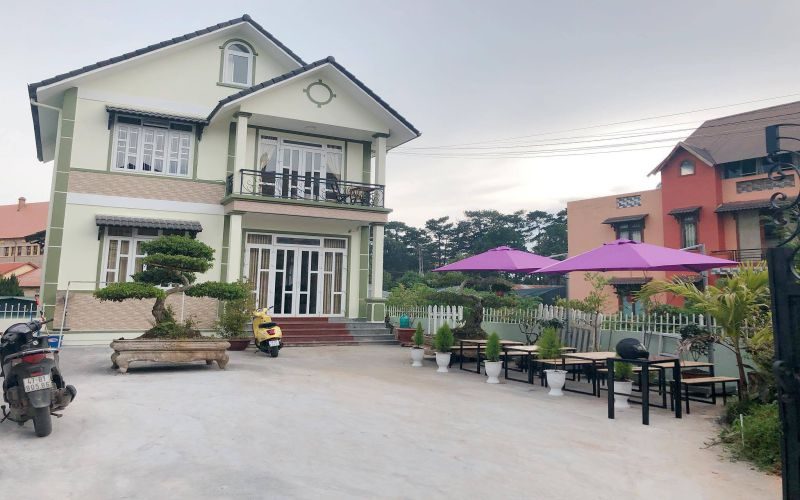 Top 40 the best Dalat villas for rent in 2019 
Top 20 most luxurious 4-star hotels in Dalat
Some information about Rose villa
Villa is quite near market, it is convenient for transportation
Rose villa is located on Yersin Road, the central road of Dalat City. From the villa to the dining, tourist or entertainment venues are all very easy. Located right next to Dalat College of Education, Dalat Station,  Lam Vien square …
Beautiful and romantic Dalat villa
Rose Dalat villa, including 5 bedrooms, 6 bathrooms, 1 kitchen room, including 1 dormitory room, 1 triple bed room, and 3 twin rooms. Capacity from 26 to 30 guests. There is a spacious yard with 6 cars.
In the villa has been fully equipped with furniture such as tables, chairs, wardrobe, washing machine. Luxurious living room with furniture made of wood.
The villa has a very beautiful terrain, with a street view interspersed with pine trees, airy and has a separate space.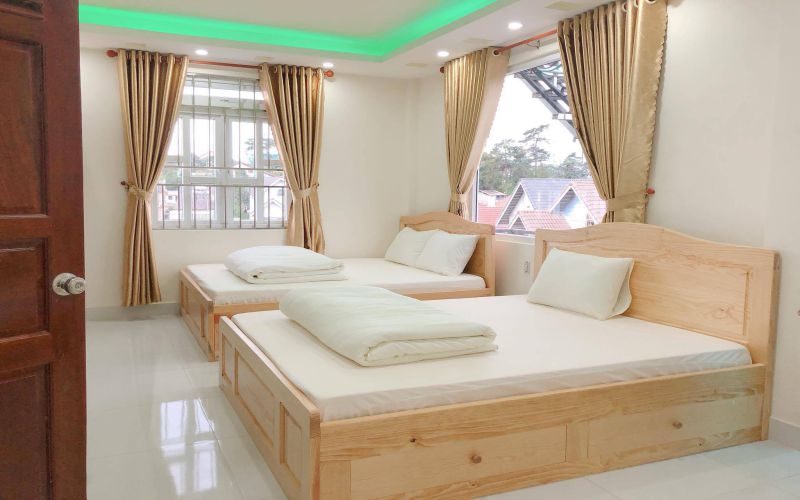 Rose villa has a garden terrace and a spacious BBQ yard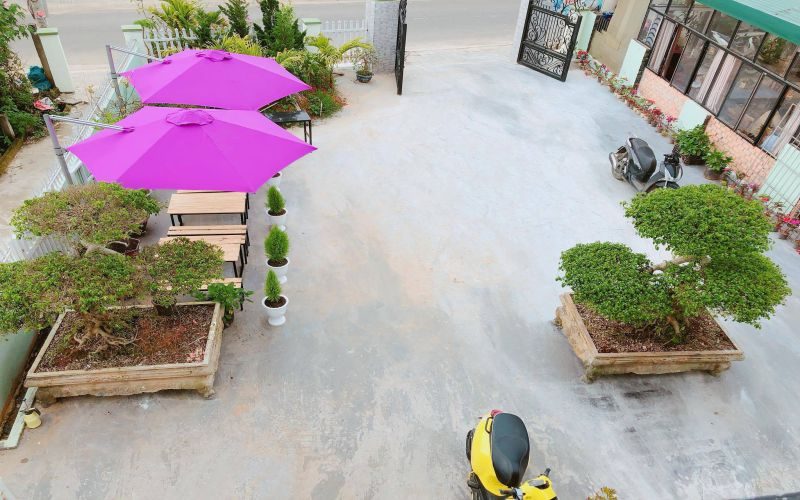 Rent cost for villa one day
This is one of the cheap rental Dalat villa with rental price as:
Rent cost:
3 million / night / 6-8 people
3.5 million / night / 10-15 people
4 million / night / 16-20 people
5 million / night / Over 20 people
Note: Rents of original Dalat villas vary depending on the time of travel. And may change if the number of guests is exceeded.
Contact to rent a villa:
Please contact us early to book the villa and villas for rent with cheap price.
Especially, on weekends, the beautiful villas for rent in Dalat must be booked early.
Contact information for renting Dalat villa:
Hotline: 02633918151
Make friends Zalo to see more photos 0936 968151
Gmail: hotel.agotourist@gmail.com
Facebook: fb.com/agotourist
Website: agotourist.com
Top 20 luxury 3-star hotels and close to Dalat market
Top 5 3-5 star resorts in Dalat
Some pictures of Rose villa: