White villa | The one of the most beautiful villas in Dalat
White villa is located on Dang Thai Than street, surrounded by green pine hills. The villa is extremely romantic with white tone and the walls are decorated with extremely cute paintings. This is one of the most beautiful villas in Da Lat, loved by young people.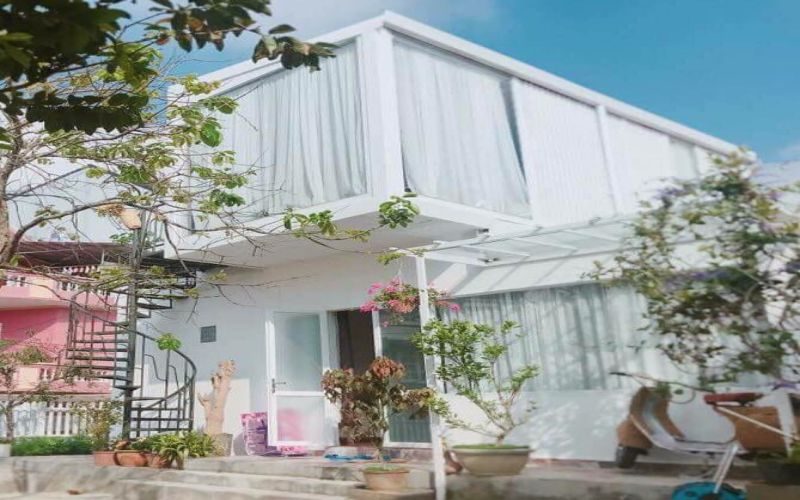 Top 40 the most beautiful villas for rent in Dalat
Top 20 luxury 4star hotel near Dalat market
Some information about White villa
Quite near to the city center
Villa is located on Dang Thai Than street, quite near the city center. From the villa to the tourist destinations such as Da Lat station, Dalat pedagogical colleges, City Flower Garden… is quite convenient. Many places to eating or entertainment are also quite close to the villa.
Beautiful and romantic villa in Dalat
The romantic Dalat villa, like a miniature Europe. It is ornate and beautiful. Originally a white house decorated with many green trees, walls were made of young paintings. Outside the villa is a very large garden, carefully decorated, you can join your friends, family to enjoy coffee or breakfast at the garden.
White villa includes 6 bedrooms, 7 Toilet: 6 private toilets in the room + 1 outside public toilet.
3 rooms with 1 bed
1 double room 2 beds
1 double room 3 bed
1 family room 7 people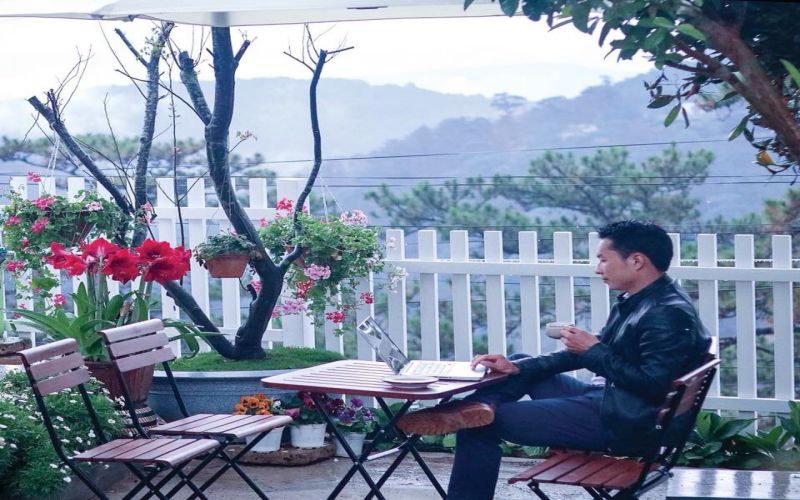 Top 5 delicious and long-standing beef noodle shops in Dalat
White villa has a spacious garden and BBQ yard.
White villa has a spacious garden, you can comfortably organize BBQ party or warm birthday parties with friends and relatives. Villa has prepared the necessary items for cooking such as fridge, microwave, gas stove, saucepan …
The garden is decorated with small lights and balloons, tables and chairs… The scenery of the villa is very romantic at night. Together with family, friends gather together to enjoy coffee or a glass of wine very warm.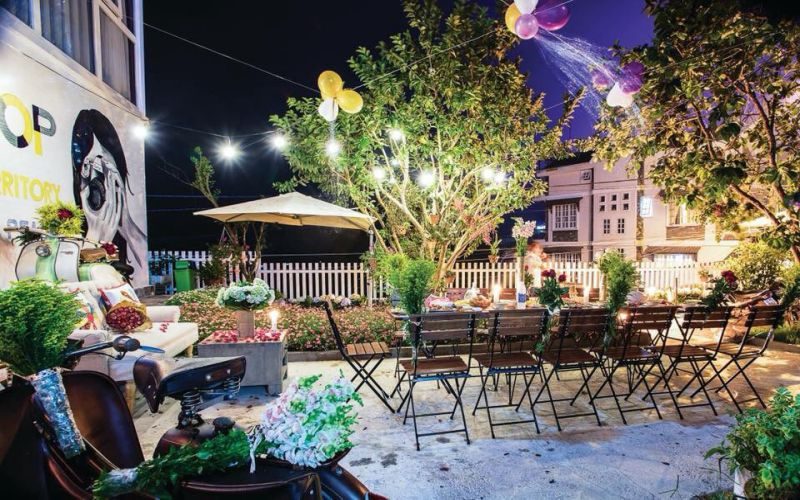 Rent cost for villa one day:
This is one of the cheap rental Dalat villa for details about White villa rental price, please contact Hotline number 0936 968151 – 0934 968151 (Zalo)
Note: Rents of original Dalat villas vary depending on the time of travel. And may change if the number of guests is exceeded.
Contact to rent a villa:
Please contact us early to book the villa and villas for rent with cheap price.
Especially, on weekends, the beautiful villas for rent in Dalat must be booked early.
Contact information for renting White villa in Dalat:
Hotline: 02633918151
Add friend on Zalo to see more photos 0936 968151
Gmail: hotel.agotourist@gmail.com
Facebook: fb.com/agotourist
Website: agotourist.com
Top 20 luxury 3-star hotels and close to Dalat market
Top 5 3-5 star resorts in Dalat
Some pictures of
White Villa: